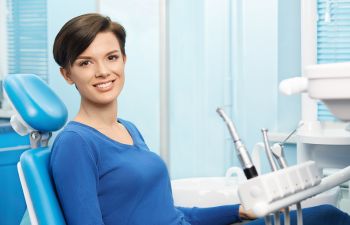 Life is full of choices, and you must choose to prioritize these choices if you want to accomplish anything in life. Sleeping, eating, and working are easy to prioritize; yet, getting enough sleep, eating a healthy diet, and leaving work behind at the end of the day are often not as easy to do. You must often make decisions based on what you know is best, rather than what you would prefer. Making dental visits a priority often fall into the second category. With dental visits only twice a year, it is sometimes easy to push them from your schedule knowing that there is another one coming up in six more months. However, neglecting regular dental visits could cost you severely.
Research has proven a direct link between many different illnesses and disease and poor oral health. Your mouth is considered to be a "mirror" that reflects the health of the entire body. The following are serious and life-threatening complications that are directly affected by poor oral health:
Heart disease
Kidney failure
Diabetes
Respiratory infections
Dementia
Autoimmune disease
Pregnancy complications and loss
During regular dental visits, your dentist performs a thorough cleaning and evaluation of your entire mouth. These dental visits are considered to be a vital part of your oral health because early detection of issues allows for successful early intervention. Dentists are specially trained in the oral/body connection, and it is often dentists who first spot signs of cancer and diabetes in patients long before they have any symptoms or notice any warning signs.
Decay, gingivitis, and gum disease can all seep into the bloodstream and travel throughout the body, wreaking havoc on your entire health. At Smiles by Seese, we understand the connection between the body and mouth, and we provide comprehensive dentistry services. Making dental appointments a priority is something that we do every day, and we encourage you to make them a priority twice a year. Good oral health can save your life!
Posted on behalf of Smiles By Seese
610 Jetton St. Suite 250
Davidson, NC 28036
Phone: (704) 895-5095
Email: info@smilesbyseese.com
Monday (once/month): 8AM – 5PM
Tuesday - Thursday: 8AM – 5PM
Friday: 8AM – 3PM