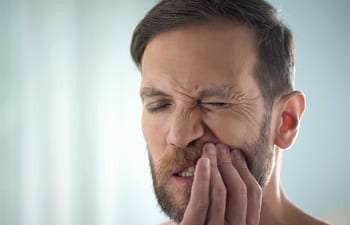 The strong connection between oral health and body health should never be ignored or even underestimated. The most significant link is between your gum health and your overall health. Inflamed gums, caused by periodontitis or gum disease, can weaken the immune system and increase your risk of diabetes, heart attacks, rheumatism and lung diseases. Gum disease can also lead to premature birth in pregnant women. These are serious health risks that can be largely prevented by proper gum care and/or timely gum disease treatment.
How Does Gum Disease Develop?
Gum disease may begin as a painless inflammation of the gums. It is commonly caused by poor oral hygiene that allows bacterial plaque to build up and attack the gums. You may experience puffy, red or bleeding gums at this early stage (gingivitis). As it progresses and the infection sets in, gum pockets will form as the soft tissues detach from the tooth roots. Bone loss and tooth loss can result if gum disease is not properly treated.
Periodontal Disease and the Whole-Body Threat
How does the rest of your body become at risk? The inflammation in your mouth can spread to the rest of your body. In fact, inflammatory mediators travel into the bloodstream and can cause problems in your blood vessels and heart valves. This greatly increases your risk for atherosclerosis, heart attack and stroke. In fact, the probability of cardiovascular disease in patients with gum disease is increased by 70 percent!
When it comes to gum disease and diabetes, the relationship is a two-way street. Evidence shows that poorly controlled blood sugar levels increase one's chances for gum disease. Conversely, patients with gum disease may have a more difficult time managing their blood glucose levels if they have diabetes. This is because the excess sugar in the blood promotes inflammation and impedes healing.
This is just the tip of the iceberg when it comes to the mouth and body connection. The take-home lesson is that by taking measures to properly care for your teeth and gums, you are essentially protecting your overall health. Smiles by Seese proudly offers the most proven therapies for reversing and managing gum disease. If you have early signs of periodontal disease, such as bleeding, puffy or red gums, please seek treatment as soon as possible at our Davidson office.
Posted on behalf of Smiles By Seese
610 Jetton St. Suite 250
Davidson, NC 28036
Phone: (704) 895-5095
Email: info@smilesbyseese.com
Monday (once/month): 8AM – 5PM
Tuesday - Thursday: 8AM – 5PM
Friday: 8AM – 3PM