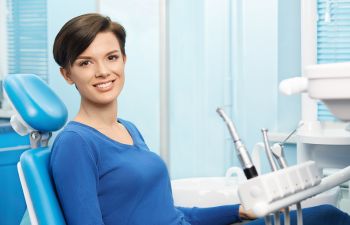 Diabetes is one of the most common chronic diseases. It is marked by too much blood glucose or high blood sugars in the body. If you are diabetic, you are probably well aware of the serious consequences of not properly managing your condition. Uncontrolled diabetes can lead to blindness, limb amputation, heart disease and neuropathy. However, your diabetes can also affect your dental health in significant ways. Poorly managed blood glucose levels have been linked to an increased risk for tooth decay and gum disease. Keep in mind that advanced gum disease (periodontitis) is the leading cause of tooth loss in the United States. Therefore, if you are a diabetic, your dentist may want to see you more than twice a year to ensure your blood sugar isn't disrupting your smile health.
It's a Two-Way Street
When blood sugar levels are not controlled, it can make it difficult for the body to fight off infection. Unfortunately, the mouth is a common place for bacteria to live and breed. If your oral hygiene is not up to par and your body's immune system is compromised by your diabetes, it can lead to an infection within your gum tissues – otherwise known as gum disease.
The link between diabetes and gum disease goes both ways. In other words, uncontrolled diabetes can negatively impact your oral health, but poor oral health can also make your diabetes worse. When you have gum disease, it can influence your body's ability to control blood sugar levels. In turn, this can put you at risk for other serious complications from diabetes.
Diabetic? Step Up Your Dental Care Game
While the oral health risks for diabetics can seem daunting, they can absolutely be prevented. First and foremost, it is important that you manage your diabetes, whether you have type 1 or type 2 diabetes. Second, you need to be prepared to see the dentist for routine checkups more often. This allows your dentist to catch the earliest signs of gum disease and reverse the condition before it starts impacting your overall smile as well as your diabetes. Lastly, don't slack on your dental hygiene at home. Brush for two minutes, twice a day and floss every night. When bacteria is properly removed from your teeth and gums every day, there is much less chance for an infection or decay to develop.
At Smiles by Seese, we understand the unique dental health challenges that diabetics experience. Always let us know if you suffer from a chronic medical condition, as there is a high probability that it affects your oral health in some way.
Posted on behalf of Smiles By Seese
610 Jetton St. Suite 250
Davidson, NC 28036
Phone: (704) 895-5095
Email: info@smilesbyseese.com
Monday (once/month): 8AM – 5PM
Tuesday - Thursday: 8AM – 5PM
Friday: 8AM – 3PM