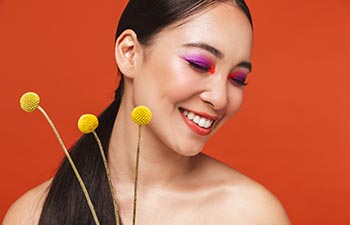 Not everyone is confident in their smile. Teeth can be considered imperfect when they are stained, crooked, chipped or missized. But cosmetic dentistry comes to the rescue. This niche field of dentistry includes a wide range of services designed to improve the appearance of your teeth. When it comes to your smile confidence, even the slightest imperfection can be a major threat. You'll be please to know, however, that minor dental flaws can be fixed in a painless and quick way using cosmetic dental bonding.
What is Dental Bonding?
Dental bonding relies on the use of composite resin material. This material can be shaded and shaped to match your unique smile. Composite is applied in layers to your existing tooth enamel and hardened with a special curing light for long-term protection. Dental bonding is a valued choice for addressing minor cosmetic issues within your smile, but it can also serve as a means to restore the function and integrity of a tooth when needed.
Best of all, dental bonding rarely requires a dental drill or needles. It is a painless and quick (20-30 min) procedure that is also more affordable than most cosmetic dental treatments. Bonding is designed to be a long-term answer towards a more confident smile.
What Can Cosmetic Dental Bonding Do For Me?
Not all patients are candidates for cosmetic dental bonding. Bonding can fix minor irregularities within your tooth enamel but may not be a strong enough solution for substantial flaws such as wide-tooth gaps, tooth breaks or widespread discoloration.
Dental bonding can, however, effectively solve a wide range of common cosmetic dental issues. You may be a candidate if you have teeth that are:
Chipped
Worn
Pitted
Stained
Gapped
Misshapen
Contact a Skilled Cosmetic Dentist
When it comes to the appearance of your teeth, trust a cosmetic dentist who you trust. Dr. Seese is proud to offer a full menu of cosmetic dental solutions, but we only recommend procedures that fit your needs and budget. Call today to schedule your consultation and we can determine if cosmetic dental bonding is right for you. A beautiful and more confident smile is within reach!
Posted on behalf of Smiles By Seese
610 Jetton St. Suite 250
Davidson, NC 28036
Phone: (704) 895-5095
Email: info@smilesbyseese.com
Monday (once/month): 8AM – 5PM
Tuesday - Thursday: 8AM – 5PM
Friday: 8AM – 3PM