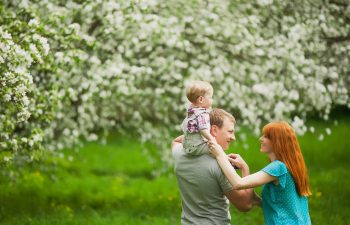 Doctors and dentists hear it all the time: "Well, I thought maybe I should have called earlier, but I just didn't know if it was a big deal or not." This is, of course, right before a major procedure or surgery has to be scheduled.
As the old adage goes, an ounce of prevention is worth a pound of cure. People can think of many different excuses to put off visiting the dentist, but there are many times when putting off an appointment can lead to very dire circumstances. While you may feel silly calling and making a dental appointment simply because your gums are tender or because you have a tooth that feels slightly loose, your dentist never takes these concerns lightly. Many times seemingly small symptoms are the first signs of a serious problem.
Dental emergencies are pretty easy to identify – a tooth has been knocked out, a tooth has been chipped or cracked, or there is extreme pain inside the mouth. All of these require immediate attention in order for patients to have the highest rate of success at saving a tooth and/or preventing another major issue. However, many patients question lesser concerns and often put off bringing them to their dentists' attention. It is this gray area that often leads to serious oral health issues that could have been prevented.
What is a necessary dental concern? The answer is simple: Any time you have an issue or concern with your oral health it is a necessary dental concern. Your dentist wants you to know that any time you have a worry regarding your mouth it should be brought to his or her attention. While you may come into the office only to find that you have a popcorn kernel stuck between your teeth, it is much better to fix a small concern than have it turn into a disaster. A small popcorn kernel that is not removed can quickly begin to decay and cause infection in the gums and teeth. Your dentist understands how quickly a seemingly small situation can turn into a huge ordeal.
At Smiles By Seese, Dr. Brian Seese and the entire staff are dedicated to providing patient-centered dental care. Any concern to you is a concern to us, and we are here to help all patients achieve the healthiest smiles possible. Please do not put off calling us for an appointment. We are here for you and all of your concerns.
Posted on behalf of Smiles By Seese
610 Jetton St. Suite 250
Davidson, NC 28036
Phone: (704) 895-5095
Email: info@smilesbyseese.com
Monday (once/month): 8AM – 5PM
Tuesday - Thursday: 8AM – 5PM
Friday: 8AM – 3PM