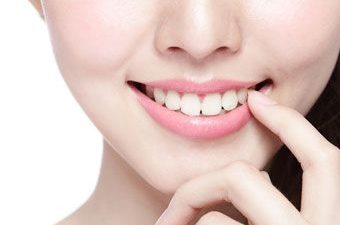 A dead tooth is a non-vital tooth that has lost its connection to a life source. To understand how a tooth "lives" you need to understand the makeup of a tooth. Every tooth has three separate layers: the enamel, the dentin, and the pulp. The tooth enamel is the white part of your teeth that is visible when you show your smile to the world, and it is also the protective layer that surrounds the inner workings of your tooth. The dentin and pulp layers of each tooth contain numerous nerve fibers and blood vessels. It is the constant supply of blood from the blood vessels that allows the tooth to sustain life; without it, a tooth will die.
The two main causes of a dead tooth are serious dental trauma and bacterial infection. Dental trauma is any sort of injury or blunt force to the face that causes a tooth to be knocked out of the mouth or loose from the tooth socket. A tooth that is knocked loose from its socket will immediately be severed from the blood vessels that supply it life. Once this severance occurs, the tooth will almost immediately die. There are some rare instances when a tooth can be placed back in its socket and the blood vessels will reattach themselves, but this requires immediate dental intervention after the trauma occurs.
Dental decay from a bacterial infection can also cause the death of a tooth. Cavities are tiny holes in a tooth that are caused by acid producing bacteria. Most of the time, cavities are able to be successfully treated with dental fillings and no other concern is present. However, when cavities are ignored and do not receive the proper treatment, they will begin to go deeper into the tooth. Once a cavity has made it through the tooth enamel, the dentin and pulp of the tooth are extremely susceptible to irreparable damage. An infection that reaches the pulp will sever the tooth from its blood vessels, causing the tooth to die. This process happens over time and has many warning signs, including pain and extreme tooth sensitivity. No pain or dental concern should ever be ignored because early intervention can help save and restore a tooth.
At Smiles by Seese, we are committed to providing the the highest standard in dental care. If you are worried that you have a dead tooth or if you have experience dental trauma, please contact our practice right away. We are here for you.
Posted on behalf of Smiles By Seese
610 Jetton St. Suite 250
Davidson, NC 28036
Phone: (704) 895-5095
Email: info@smilesbyseese.com
Monday (once/month): 8AM – 5PM
Tuesday - Thursday: 8AM – 5PM
Friday: 8AM – 3PM