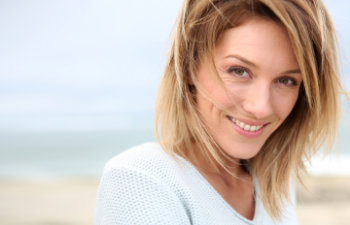 Dental crowns are one of the time-tested and widely used dental restorations. They are made of strong, natural-looking materials and encase all visible sides of an affected tooth above the gum line. Crowns can be used in the following ways to permanently fix a tooth:
Cover for discolored tooth
Anchor for dental bridge
Restoration for single dental implant
Protection for decayed or damaged tooth
While dental crowns are designed to last up to 15 years with proper care, they can have a shortened lifespan depending on how well the crown was originally fabricated, how strong the cement is, how much wear and tear it was exposed to, how well you care for it and other oral health conditions. Porcelain dental crowns are remarkably durable – but no crown is invincible. It is important to recognize when your crown is failing or damaged so that you can get a replacement crown.
What Causes Dental Crown Failure?
There are multiple ways in which a dental crown can be compromised or fail altogether. This can happen days or years after your crown was place. Just like a real tooth, your crown can chip, crack or break under extreme pressures. In some cases, however, crown issues develop when the cement washes out from under the crown. This is a common occurrence, especially if you have had the crown for many years. When the cement leaks out, the crown margins are altered and it may not fit as snugly as it once did. If your floss is catching or shredding in the area of the crown, this is a telltale sign that your crown cement may be washing out or leaking.
The Importance of Addressing Loose Crowns
What is at stake if you don't replace your dislodged crown? Once your crown feels loose, it is at risk. The cap or crown is no longer protecting the tooth as it should. It is possible that bacteria invades the damaged tooth underneath, which can lead to infection and decay.
At Smiles by Seese, we proudly offer beautiful dental crowns that are customized to your unique smile. If you are concerned about the way current crown feels or looks, please let us know as soon as possible. Our dentist can provide crown repair and crown replacement when necessary.
Posted on behalf of Smiles By Seese
610 Jetton St. Suite 250
Davidson, NC 28036
Phone: (704) 895-5095
Email: info@smilesbyseese.com
Monday (once/month): 8AM – 5PM
Tuesday - Thursday: 8AM – 5PM
Friday: 8AM – 3PM