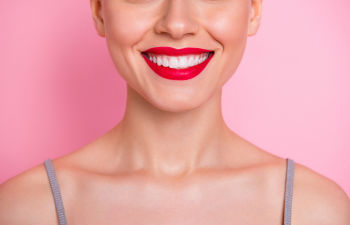 There are many contributing factors as to why teeth become dull over time. Of course, it is no surprise that coffee, tea, soda, and tobacco products stain and discolor the teeth, but age is also a major contributing factor – along with high acidic foods such as tomato based foods, juice, and red wine. It is nearly impossible to cut out every single culprit that can discolor your teeth, which is why teeth whitening treatments are so popular among American dental patients. Teeth whitening is the most requested cosmetic dental procedure in the United States because of its ease and quick results. Smiles By Seese is proud to provide excellent teeth whitening services as a part of our cosmetic dental treatments. Teeth whitening can be used by itself or in conjunction with other cosmetic dental treatments in order to truly transform your smile.
At Smiles By Seese we are proud to offer the ZOOM!® teeth whitening system to patients who want an in-office teeth whitening experience. Yes, there are a number of over the counter products available that can whiten the teeth, but none of these products will ever be able to lighten your teeth to the level that the ZOOM!® whitening system can.
The ZOOM!® whitening system uses a special, highly concentrated whitening gel that is applied directly to the teeth and then followed by the an LED light to amplify the lightening results. This entire process is repeated two or three times until the desired results have been reached. The amazing thing about ZOOM!® is that the entire process takes around an hour and the teeth can be lightened up to eight shades in a single visit! That gives people plenty of time to transform their smiles on their lunch break or any other time that is convenient.
If you are interested in this safe and effective teeth whitening service, please contact Smiles By Seese today to schedule your appointment. We are proud to offer this service to our patients in order to help them uncover their best smile.
Posted on behalf of Smiles By Seese
610 Jetton St. Suite 250
Davidson, NC 28036
Phone: (704) 895-5095
Email: info@smilesbyseese.com
Monday (once/month): 8AM – 5PM
Tuesday - Thursday: 8AM – 5PM
Friday: 8AM – 3PM