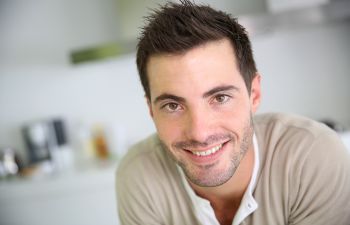 Gone are the days when repairing a cavity meant sacrificing the appearance of your smile. Today's dental fillings won't leave its mark inside your mouth for others to see. In fact, modern composite fillings have numerous advantages compared to amalgam fillings, including those that go beyond their tooth-colored appearance.
What is Composite Resin?
Composite resin is a unique dental material composed of plastic and powdered glass. It offers the close resemblance of natural tooth in color and translucency. In doing so, composite resin has been used to not only fix cavities but repair small chips, gaps and discoloration in the teeth.
The application process of composite resin is equally impressive, especially when compared to getting a silver filling. Instead of drilling a hole in the tooth to place the filling, composite fillings are "painted on" to seamlessly bond to the surface of the affected tooth. Each layer of the resin is hardened using a special curing light and the filling is smoothed out and polished to help prevent future staining and premature wear.

Highlighted Advantages of Tooth-Colored Fillings
There's good reason why composite resin fillings are so popular. They offer the following benefits for patients who need cavity repair:
Virtually impossible to detect, seamless blend with natural teeth
No metals or mercury used (no safety threats to patient health)
Less drilling required to fix a cavity with composite
More healthy tooth structure can be conserved
Quick application process
Cheap means to fix cosmetic imperfections like chips and stains on front teeth
Adds valued strength and integrity to damaged tooth
Can reduce teeth sensitivity
Composite fillings can be easily repaired
Want to learn more about composite fillings? Contact Smiles by Seese. We are proud to offer the latest and most preferred dental materials in modern dentistry.
Posted on behalf of Smiles By Seese
610 Jetton St. Suite 250
Davidson, NC 28036
Phone: (704) 895-5095
Email: info@smilesbyseese.com
Monday (once/month): 8AM – 5PM
Tuesday - Thursday: 8AM – 5PM
Friday: 8AM – 3PM