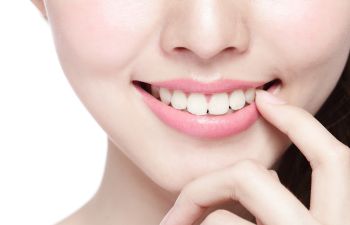 Are you the one that smiles in pictures without showing your teeth? With the surge of social media posts and selfies in our current culture, it is understandable why more teens and adults are turning to cosmetic dentistry to improve their smile appearance. Fortunately, cosmetic dentistry offers some easy and highly-effective services to erase and hide dental imperfections. One of the most valued treatments is porcelain veneers.
In just 2 to 3 office visits, patients can transform the entire look of their smile using porcelain veneers. In fact, veneers are what many of your favorite celebrities have as they dazzle that perfect smile on TV. However, their painless and quick application doesn't compare to their prized versatility. Veneers have the amazing ability to address a wide range of cosmetic dental issues, including:
Gapped teeth
Small or missized teeth
Crooked teeth
Stains and discoloration
Chips and small fractures
If you have multiple dental flaws that you'd like to fix with one service, porcelain veneers may be your ideal choice!
What You Need to Know About Veneers
Veneers are wafer-thin shells of porcelain that are bonded to the front surfaces of your teeth. They are only a cosmetic solution, which means they are only used on the teeth that are visible when you smile. In order for the veneers to strongly bond to your teeth, however, your dentist will need to shave off a very small portion of your outer tooth layer. This makes your porcelain veneers irreversible, but we meet very few patients who want to go back to their old smile. It should also be noted that if you have oral health issues or bite problems that are causing your imperfections, veneers won't be a good fix. The health of your teeth, gums and jaw always come before cosmetic improvement.
The Benefits of Porcelain Veneers
Veneers have helped countless patients get the smile makeover they deserve. They are known for the following benefits:
Natural-looking appearance
Can be customized in shape, color and size
Durable, long-lasting function
Cared for like natural teeth
Stain-resistant
Instant results
Are you ready to show your smile with pride in your next Instagram post? Call Smiles by Seese. We offer a wide variety of services in cosmetic dentistry, including permanent smile enhancement with porcelain veneers.
Posted on behalf of Smiles By Seese
610 Jetton St. Suite 250
Davidson, NC 28036
Phone: (704) 895-5095
Email: info@smilesbyseese.com
Monday (once/month): 8AM – 5PM
Tuesday - Thursday: 8AM – 5PM
Friday: 8AM – 3PM