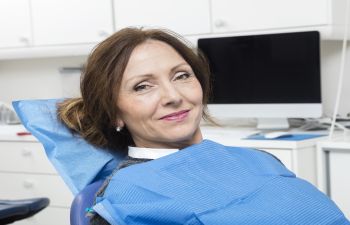 What does your medical history have to do with a routine dental exam? Your oral health and your body health should never be considered as two separate entities. In fact, there is a strong connection between the condition of your mouth and the condition of the rest of your body. That's why it's important to share your medical history before a routine dental appointment, which means providing complete and accurate information about any overall health conditions as well as specific medications you are taking.
Health Conditions and Your Dental Health
Knowing what are you dealing with across your body can provide key insight to your dentist in helping diagnose and treat your teeth and gums. For example, those who have diabetes may need to be more closely monitored for gum disease. Furthermore, if you suffer from certain heart conditions, you may take to take antibiotics before dental procedures. Your systemic health can be greatly impacted by your dental health, and vice versa. In fact, untreated gum disease has been linked to diabetes, stroke, premature birth and more. By completing a thorough medical history prior to your dental visit, you can help us understand the reasoning behind a number of dental problems, including gum disease, cavities and bad breath.
Medications That Sabotage Your Smile
Did you know that the medication you are taking may have significant side effects towards your oral health? While they may be necessary to protect your overall health, many prescribed medications can wreak havoc on your smile if you are not careful. Medicines used to treat allergies, asthma, cholesterol, high blood pressure and anxiety can lead to dry mouth and a greater chance of cavities. Your dentist needs to know about the prescriptions you take on a daily basis, as there are steps you can take to protect your teeth and gums along the way.
At Smile by Seese, we want to know more about our patients than what is going on inside their mouth. Not only do we care about establishing a relationship with our patients, but we also want to know everything we can about their overall health so that we can provide the very best dental care possible.Fill out your medical history forms before your appointment – and don't forget to notify us of any changes, even a small increase in a certain medication can influence how we direct your dental treatment plan.
Posted on behalf of Smiles By Seese
610 Jetton St. Suite 250
Davidson, NC 28036
Phone: (704) 895-5095
Email: info@smilesbyseese.com
Monday (once/month): 8AM – 5PM
Tuesday - Thursday: 8AM – 5PM
Friday: 8AM – 3PM