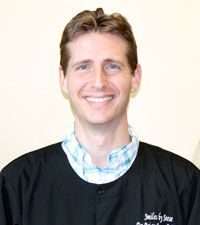 Smoking causes significant problems to a person's well-being. Tobacco is a highly addictive drug that causes physical and chemical changes in the body, having detrimental effects. While this drug is hard to quit, it is essential that tobacco users make the decision to stop in order to protect themselves from life-threatening side effects. Most people are aware of certain health concerns related to tobacco use, but there are other factors that are often overlooked.
Tooth discoloration
Smokers and tobacco users typically have a "smoker's smile." This is not a compliment, because it refers to the dingy appearance of their teeth. Tobacco is a staining agent, causing permanent discoloration over time. An unattractive smile can limit you both personally and professionally.
Bad breath
On its own, tobacco has a very strong smell, and when it is mixed with the bacteria inside the mouth it creates very foul-smelling breath. Chronic bad breath can have a negative impact on your professional and personal life.
Breathing problems
Smoking tobacco allows dangerous chemicals to enter the body. When the chemicals enter the lungs, they cause debilitating changes to the airways and walls of the lungs. These changes cause breathing problems such as Emphysema and COPD.
Periodontal disease
This disease is the severe infection of the gums that surround and support the teeth. These living tissues are easily irritated by bacteria, and when tobacco enters the mouth there is a negative reaction that occurs. Tobacco causes the gums to become raw and infected. Periodontal disease is an irreversible condition in which the gums become so infected that they can no longer support the teeth.
Oral cancer
Another negative reaction that occurs from tobacco use is that the body's immune system becomes weakened. A compromised immune system limits the body's ability to fight off infections and diseases, which is why oral cancer is a prominent condition among tobacco users. The oral health of smokers and tobacco users has become so compromised by dangerous chemicals continually placed inside the body that cancer easily sets in.
Lung cancer
Of course, cancer does not isolate itself. Lung cancer is prominent among smokers because of damage done to these organs, but cancer cells also travel throughout the bloodstream to different areas in the body.
At Smiles by Seese, we care about all aspects of your oral health. We want to help you break the tobacco addiction and overcome the oral damage you have suffered.
Posted on behalf of Smiles By Seese
610 Jetton St. Suite 250
Davidson, NC 28036
Phone: (704) 895-5095
Email: info@smilesbyseese.com
Monday (once/month): 8AM – 5PM
Tuesday - Thursday: 8AM – 5PM
Friday: 8AM – 3PM