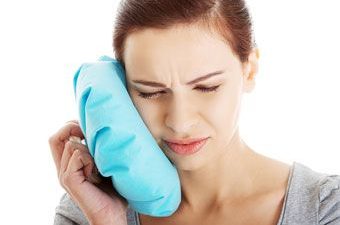 Throughout the globe, people only get one set of permanent teeth during their lifetime. Taking proper care of the teeth helps to ensure that they remain healthy and secure in the mouth for years and years. The teeth are living features within the human body, made up of two separate layers. The inner layer of the tooth contains the roots, blood vessels, and nerves that supply life to the tooth; the outer layer is made up of enamel, the hardest substance in the body that protects the inner layer. Any type of decay, trauma, or infection that affects the teeth can cause them to become painful and be vulnerable to loss. Root canals are commonly done to restore a tooth to proper health.
If simply reading the words "root canals" brings forth feelings of apprehension or fear, you probably have a misconception of this procedure. Many people mistakenly believe that root canals are painful when in actuality they are the exact opposite. Root canals are the procedures used to alleviate your pain. Damaged, infected teeth are painful – root canals are performed to relieve your pain and restore your dental health. If you avoid having a root canal, your situation will only get worse. Unlike many other areas of the body, damaged teeth do not heal themselves. If a damaged tooth is left untreated, the pain will become unbearable and the damage so severe that the tooth will be beyond saving.
Root canals are performed under local anesthesia so that patients do not feel pain or discomfort during the procedure. Dr. Brian Seese and his entire staff will go to great lengths to ensure that your comfort levels are met throughout any type of dental procedure. Root canals follow relatively simple steps:
Anesthesia is administered.
The tooth is opened, typically from the top.
The inner layer of the tooth is removed, along with all damage and/or infection.
The tooth is treated with antibiotics to prevent any infection from spreading.
The tooth is sealed with a complete filling to protect it from future damage.
At Smiles by Seese, we want to help you achieve optimal oral health. If you have any type of pain associated with a tooth, please do not put off making a call to our practice. Remember, root canals are meant to alleviate your pain!
Posted on behalf of Smiles By Seese
610 Jetton St. Suite 250
Davidson, NC 28036
Phone: (704) 895-5095
Email: info@smilesbyseese.com
Monday (once/month): 8AM – 5PM
Tuesday - Thursday: 8AM – 5PM
Friday: 8AM – 3PM