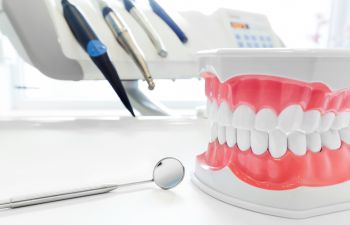 A smile is meant for showing off your teeth, not your gums. In fact, a "gummy smile" refers to those who show more gums than they'd like to when they smile. In dentistry, we call this "excessive gingival display." Not all gummy smiles are cause for concern. However, flashing more gums than pearly whites when you smile can be a significant cosmetic issue for many patients. It is always important to talk with your dentist about your gummy smile concerns. While it is not usually a dental health problem, you may want to hear about the reasons for your excess gum tissue or what you can do about it.
Possible Causes of Excessive Gingival Display 
If you ever question why you suffer from a gummy smile, here are some potential reasons:
Your Genes
In most situations, patients inherit their gummy smile due to a combination of genetic features such as small teeth, a large jaw, and/or a short upper lip.
Your Hormones
If your gummy smile has progressively gotten worse over time, you may be able to blame your hormones. Hormonal imbalances caused by puberty or pregnancy causes increased blood flow to the gum tissue, which may alter the way your gums look.
Your Tooth Eruption
Permanent teeth don't always erupt in a natural and optimal way. When something interferes with the growth of a tooth, it is called "altered passive eruption." APE can present itself as a tooth that only partially erupts, which means it will look especially short and "more gummy."
Your Hygiene Habits
If your gummy smile includes gums that are red, puffy and bleed easily, you may have beginning stages of gum disease. In such cases, your poor oral hygiene habits may be the culprit. When a gummy smile suddenly appears after neglecting your brushing habits, you should take action for the sake of your oral health.
Your Medication
Nearly every prescription drug comes with a list of side effects. When it comes to immunosuppressants and medications used to treat heart disease or epilepsy, the side effects can often include "enlarged gums." Talk with your physician and dentist to determine if your medicine is the cause of your gummy smile.
Call Smiles by Seese in Davidson
Are you unhappy or concerned with the appearance of your gums? Don't ignore it. Talk to Dr. Seese to learn your treatment options!
Posted on behalf of Smiles By Seese
610 Jetton St. Suite 250
Davidson, NC 28036
Phone: (704) 895-5095
Email: info@smilesbyseese.com
Monday (once/month): 8AM – 5PM
Tuesday - Thursday: 8AM – 5PM
Friday: 8AM – 3PM