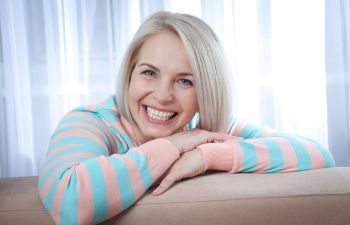 There are more than 30 million Americans who have been diagnosed with diabetes. Diabetes affects a person's ability to regulate blood sugar. In addition to managing the multiple problems that come with a diabetes diagnosis, recent research suggests that periodontitis, a pernicious form of gum disease is frequently found in dental patients with diabetes.
For those living with diabetes, periodontitis affects nearly 25% of them. In the presence of infection, blood sugar is likely to rise making both diseases harder to control and a threat to good health.
Warning signs of gum disease that may be related to diabetes include:
Gums that are red, swollen and bleed
Receding gums
Excessive thirst
Pain during flossing or brushing
Halitosis, or bad breath
Impaired taste
Dry mouth
Loose teeth
Not only are people with diabetes more susceptible to gum disease, but gum problems may raise blood glucose levels and lead to diabetes. Diabetes decreases the ability to fight bacteria, which makes the gums more prone to infections.
It is imperative for those with diabetes to use extra vigilance in their oral care. Regular flossing and brushing can keep plaque at bay, keep blood sugar from spiking, and stave off the progression of diabetes. Regular check-ups and professional cleanings have been proven to keep average blood sugar levels, commonly called HbA1C, stable.
When you have diabetes, it is critical that blood sugars are monitored and regulated. It is also of utmost importance that diabetic patients develop excellent oral hygiene habits. At Smiles by Seese, we are here to help you with your diabetes-related mouth issues. We encourage all patients with diabetes to cease smoking, limit sugar and refined carbohydrates, brush and floss diligently, and see us twice each year for a comprehensive examination and dental cleaning. If you have diabetes, Dr. Seese will work with you to develop a custom care plan to help you protect and preserve your healthy smile. Call us today to schedule your next appointment.
Posted on behalf of Smiles By Seese
610 Jetton St. Suite 250
Davidson, NC 28036
Phone: (704) 895-5095
Email: info@smilesbyseese.com
Monday (once/month): 8AM – 5PM
Tuesday - Thursday: 8AM – 5PM
Friday: 8AM – 3PM