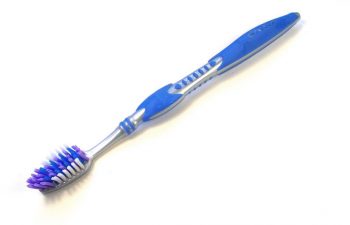 In the spirit of Valentine's Day, it is a great time to talk about your heart. Your heart is a pretty significant organ. In fact, it's one that keeps your body alive. While you probably know that plenty of exercises, adequate sleep and a balanced diet can keep your heart healthy, you may not realize that your toothbrush can protect your heart too. That's right – daily brushing can keep your mouth healthy while also preventing cardiovascular complications.
Numerous studies have shown a strong link between oral health and heart health. More specifically, untreated gum disease can drastically increase your chances for heart disease and heart attack. When the arteries that supply oxygenated blood to your heart become clogged, infected or inflamed, it can starve the tissues of your heart – which can lead to a heart attack.
What does your gum health have to do with your heart arteries? Gum disease is essentially an infection within the gum tissues. This infection can enter your bloodstream and travel to your heart. Since gum disease begins when bacteria and plaque accumulate or build up around the teeth and gums, your dental cleaning sessions become an important tool in keeping your heart healthy.
Now that we know how important it is to brush your teeth, it is equally important to make sure you are doing it correctly. This includes proper form, an appropriate toothbrush as well as the recommended length of time. For optimal oral health, brushing twice a day for two minutes is suggested. Don't dismiss flossing, as this is another oral hygiene task that can keep bacteria, plaque and infection out of your mouth and away from your body.
The next time you pick up your toothbrush, consider the ways you are not only loving your teeth but also nurturing your heart. For more information on how your dental health affects your body health, please contact Smiles by Seese. We have everything you need to maintain a confident and lasting smile!
Posted on behalf of Smiles By Seese
610 Jetton St. Suite 250
Davidson, NC 28036
Phone: (704) 895-5095
Email: info@smilesbyseese.com
Monday (once/month): 8AM – 5PM
Tuesday - Thursday: 8AM – 5PM
Friday: 8AM – 3PM