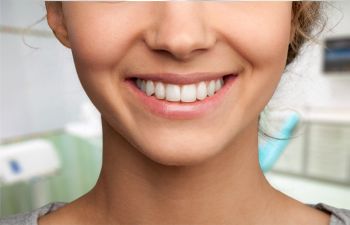 Are you unhappy with the appearance of your smile but not sure about investing in cosmetic dentistry? You are not alone. Most insurance companies do not cover cosmetic dental procedures, so it is always a notable financial decision. However, understanding the remarkable long-term return on your smile makeover investment may make the decision easier.
Getting a smile makeover doesn't look the same for every patient. In fact, some patients can achieve drastic improvement with simple dental bonding and professional teeth whitening. Others, however, may need more costly procedures to meet their smile goals, such as crowns, veneers or even implants. Regardless of what it will take to enhance your smile confidence, you can trust that it will be tailored and streamlined just for you.
Top Benefits of Cosmetic Dentistry
By electing cosmetic dentistry, you can take advantage of the following benefits towards your appearance, self-esteem and overall well-being.
#1: Boost Your Confidence
Whether it is chipped teeth, staining or misalignment, dental imperfections can be a major threat to your confidence and self-esteem. A smile makeover can change the way you feel about yourself as well as how other perceive you. No more covering up your teeth in pictures!
#2: Improved Speech and Chewing
Teeth play critical roles in helping us speak and break down the food we eat. Just a single cracked or missing tooth from the front of your mouth can lead to a speech and chewing challenges that disrupt your everyday living. You'll be amazed at how well you can use your smile when your teeth are fully present and aligned.
#3: Greater Professional Success
According to recent research, having a beautiful smile may contribute to greater success in the workplace. A new study from the University of California revealed that more attractive people earn an average of 12 percent more per year than people considered to be less attractive. There's a lot to be said about your overall well-being and the appearance of your smile!
#4 Improve Dental Comfort
Crooked, broken or missing teeth may force you to compromise your bite. Over time, this can lead to jaw discomfort or worn down teeth. Depending on the cosmetic dentistry services, your smile makeover may also make your smile more comfortable.
#5 Better Oral Health
While it is true that a smile makeover is focused on aesthetics, you should not dismiss the potential for oral health improvement too. Correcting misshapen or crooked teeth can make them easier to clean. We know that a cleaner mouth is also a healthier mouth.
Ready to take advantage of cosmetic dentistry in Davidson? Call us today to learn more about the return you can get on your smile makeover investment this year.
Posted on behalf of Smiles By Seese
610 Jetton St. Suite 250
Davidson, NC 28036
Phone: (704) 895-5095
Email: info@smilesbyseese.com
Monday (once/month): 8AM – 5PM
Tuesday - Thursday: 8AM – 5PM
Friday: 8AM – 3PM