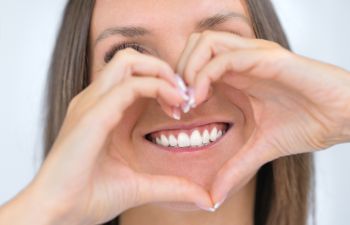 At any age, individuals are at risk for developing cavities. Frequent consumption of sugary foods, sodas, juices and sports drinks certainly do not help that risk, especially if you are a teenager. That's why dental professionals want you to know—when it comes to tooth decay and gum disease, be smart. With proper knowledge and attention about dental care, you can have a healthy mouth for life.
Quick Tips for Avoiding Tooth Decay and Other Dental Issues
Brush and floss twice each day
Limit sugars and starches
When participating in sports, consider wearing a mouthguard
Don't smoke
Avoid mouth piercings
See your dentist regularly
While you may be tempted to forego brushing and flossing when life gets busy, dentists offer one word of advice—don't! In fact, if you feel that your brushing and flossing habits are less than stellar, tell your dentist. As an added protection against tooth decay, dental sealants are generally a great option. While it's still important to brush and floss daily, sealants help step up your dental prevention game. As long as the sealants remain intact, your tooth is protected from decay.
Snack Smarter
The desire to snack doesn't stop when you leave preschool. Even aging adults like to satisfy small cravings in between meals. While "on the go," we understand it is difficult to resist a quick sugary snack or soda. Yet, tweaking your snack habits a little will go a long way in preserving the health of your teeth. To snack smart, opt for the following:
Fruit (apples are particularly helpful, as they stimulate the production of saliva in the mouth that will wash away bacteria)
Cheese
Yogurt (plain yogurt is best)
Veggies (Carrots and Celery are best, as they stimulate saliva production as well as act as a toothbrush, cleaning the teeth)
Almonds
While opting for healthier snacks is proven to promote healthy teeth and gums, they will also increase overall health.
Smiles by Seese welcomes your entire family to our Davidson practice. With comprehensive dentistry and a patient-centered approach, we look forward to helping patients achieve a healthy mouth through all stages of life. Do you have concerns about your oral health, or has it been some time since you've visited the dentist? Do not wait. You will feel at ease with the caring team at Smiles by Seese.
Posted on behalf of Smiles By Seese
610 Jetton St. Suite 250
Davidson, NC 28036
Phone: (704) 895-5095
Email: info@smilesbyseese.com
Monday (once/month): 8AM – 5PM
Tuesday - Thursday: 8AM – 5PM
Friday: 8AM – 3PM