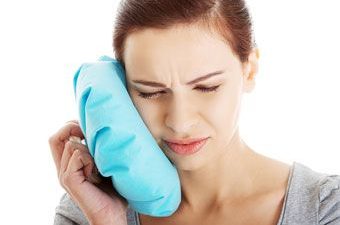 Most emergencies occur at the worst possible times – and dental emergencies are no exception. Dental emergencies are most often stressful, scary, and painful situations no matter your age. Knowing how to handle a dental emergency before one arises will provide you the best scenario for restoring the health of your teeth and the entire mouth.
The most important thing to first understand is what is categorized as a dental emergency. Any of the following equate as a dental emergency and require care:
A cracked or broken tooth
A damaged dental bridge or crown
A knocked out tooth
A lost filling
An infection or abscess in the mouth
An injured jaw
Dental bleeding
Extreme tooth sensitivity
Swelling in the mouth
Tooth pain
In looking at this list, it is easy to comprehend that a knocked-out tooth is an emergency situation, yet it is the other situations listed that tend to get people into trouble. Many people tend to ignore "lesser" issues within their mouths thinking they will either go away on their own or that they can wait. The truth is, dental emergencies are extremely unlikely to heal on their own, and they will continue to progress and cause further damage the longer they go unaddressed. While a knocked-out tooth needs immediate, right now, attention, the others listed should never wait more than a couple of days. An infection in just one tooth can quickly spread throughout the gums and infect multiple teeth, causing extensive and expensive dental work.
If a knocked out tooth has occurred, follow these 4 steps:
Find the tooth.
Try to gently place the tooth back into its socket.
If tooth cannot be placed successfully, keep it moist in your own saliva or milk.
Get to your dentist right away.
At Smiles by Seese, we are here for all of your dental needs. If a dental emergency occurs, please contact us immediately.
Posted on behalf of Smiles By Seese
610 Jetton St. Suite 250
Davidson, NC 28036
Phone: (704) 895-5095
Email: info@smilesbyseese.com
Monday (once/month): 8AM – 5PM
Tuesday - Thursday: 8AM – 5PM
Friday: 8AM – 3PM