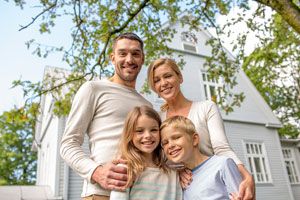 Dental sealants are a preventative dental treatment used to protect the teeth from cavities and decay. A plastic material is placed on the back molars to prevent bacteria from growing in the hard to clean pits and grooves of these teeth. Dental sealants "seal out" damage that can easily occur in the back teeth and can protect the teeth for up to two years. Smiles By Seese is a dental practice here in Davidson, NC, that is proud to offer dental sealants to our patients as a preventive measure. While flossing daily and brushing your teeth twice a day are essential to maintaining good oral health, they are often not enough. Flossing and brushing only help to remove food particles and plaque from the surfaces of the teeth. Toothbrush bristles are not small enough to reach deep into the grooves and depressions of the molars to remove food and plaque. Dental sealants protect these vulnerable areas by sealing out damage.
Dental sealants are one of the easiest dental treatments available. They are easily applied, pain free, and require no down time. After a thorough dental cleaning, dental sealants can be applied to the back molars. The dental sealants are simply painted onto the tops of the molars, filling in the grooves and pits of these back teeth. The sealants are then hardened with a curing light so that the sealants bond directly to the teeth. The special plastic material seeps into the tiny fissures and grooves of the molars in order to form a tight barrier against harmful plaque that forms after eating. As long as the dental sealants remain in place, the teeth will be protected from damage and decay. The sealants will be checked out at each dental visit to make sure that they are still properly in place. They typically last for two to four years before a reapplication is necessary, making them worth the price and extremely beneficial.
If you are interested in dental sealants for your self or your family members, please contact Smiles By Seese today. Our entire dental staff is committed to providing the highest quality dental care in Davidson. Being proactive in preventing cavities and decay is one of the best things you can do to help your mouth remain healthy and beautiful for life.
Posted on behalf of Smiles By Seese
610 Jetton St. Suite 250
Davidson, NC 28036
Phone: (704) 895-5095
Email: info@smilesbyseese.com
Monday (once/month): 8AM – 5PM
Tuesday - Thursday: 8AM – 5PM
Friday: 8AM – 3PM