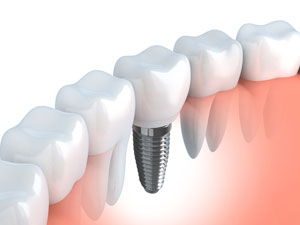 Dental restorations are dental procedures used to restore the health, function, and appearance of your smile. People only get one set of permanent teeth per lifetime, which is why your dentist is so insistent that you brush and floss regularly! However, sometimes even the most routinely well-kept mouth will require restoration. Dental decay, gum disease, and trauma to the face or mouth are the most common reasons for dental restoration procedures. Dr. Brian T. Seese, DMD, leads Smiles by Seese in Davidson, NC, as a comprehensive family dental practice.
Needed dental restorations should never be ignored because of how important they are to the health of your mouth. Any time you have a tooth with decay or damage, it can quickly cause the same decay or damage to any neighboring teeth. Any time there is an issue within the mouth, it can have a domino effect and eventually cause much more damage than the original issue. Dental restorations give your smile a second chance. The professional and friendly dental team at Smiles by Seese are pleased to help patients of all ages restore the health and beauty of their smiles. We are proud to offer the following dental restoration procedures:
Dental Bridges
Dental Crowns
Dental Implants
Dentures
Emergency Dentistry
Implant Restorations
Implant Retained Dentures
Implant Supported Dentures
Root Canal Therapy
Teeth Whitening
Tooth Colored Fillings
Veneers
Smiles by Seese is committed to providing the most exceptional dental care services in and around Davidson, NC. Dr. Seese understands how personal your smile is to you, and he will do his part in restoring it to full health, functionality, and beauty that will last for years to come. Contact Smiles by Seese today to schedule an appointment and learn more about dental restorations and how they can benefit you.
Posted on behalf of Smiles By Seese
610 Jetton St. Suite 250
Davidson, NC 28036
Phone: (704) 895-5095
Email: info@smilesbyseese.com
Monday (once/month): 8AM – 5PM
Tuesday - Thursday: 8AM – 5PM
Friday: 8AM – 3PM