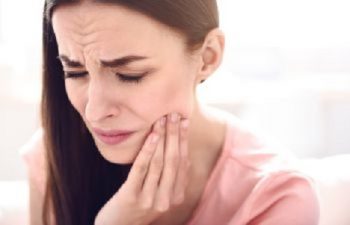 Accidents happen. In many cases, they are unavoidable. While you may visit the ER of a hospital for injuries to your body, an emergency involving your teeth typically warrants a trip to the dentist. An emergency dentist will have the knowledge, equipment and materials to bring you out of pain as well as restore your tooth to optimal health and appearance. However, while all types of dental emergencies need to be seen by a dentist, some can wait a day or two, and others need to be treated immediately. It is important that you understand which dental emergencies urgent and which ones are not.
Urgent Dental Emergencies
If you are in severe dental pain or have lacerated your gums, cheeks, or tongue, you are experiencing an urgent dental emergency. Call your dentist and plan to be seen as quickly as possible.
Immediate care is recommended for the following types of urgent dental emergencies:
Severe toothache
Dental abscess
Swollen gums
Loose tooth
Knocked-out tooth
Broken tooth or large piece of tooth is missing
Large crack or chip in tooth
Non-Urgent Dental Emergencies
A non-urgent dental emergency doesn't mean you can wait weeks or months. It simply means that you can likely schedule your emergency dental appointment during normal office hours. In other words, if your crown fell off during Saturday night's dinner, you are not likely to make anything worse by waiting until Monday to be seen.
Examples of a non-urgent dental emergency include the following:
Lost filling, crown, or bridge
Dull toothache
Food lodged between teeth
Small chip or crack in tooth
Still not sure when you should see a dentist?
If you are currently in dental pain or discomfort, it is always best to call your emergency dentist. At Smiles by Seese, we will advise you on when you should come in for an appointment. We reserve time in our daily schedules to handle urgent dental concerns, but we can also accommodate your scheduling needs during the week if your dental problem can wait. Keep in mind, however, that the sooner you seek emergency dental care, the sooner you can alleviate your pain and avoid more costly dental work down the road.
Posted on behalf of Smiles By Seese
610 Jetton St. Suite 250
Davidson, NC 28036
Phone: (704) 895-5095
Email: info@smilesbyseese.com
Monday (once/month): 8AM – 5PM
Tuesday - Thursday: 8AM – 5PM
Friday: 8AM – 3PM