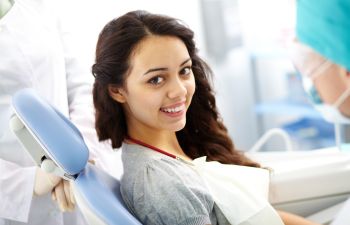 Does the small gap between your two front teeth cause you to hide your smile? Do you have one tooth that is more stained or discolored than the rest? You may qualify for dental bonding. Dental bonding uses a special tooth-colored material called composite resin that is applied directly to the tooth surface. While this material can be used restoratively to make repairs to your tooth enamel, it is also widely used as an affordable cosmetic treatment. In fact, dental bonding is one of the quickest and cheapest ways to reverse minor aesthetic flaws within your smile.
What Can Bonding Address?
Many of us have small or minor imperfections in our smile. However, they can jeopardize our self-confidence in major ways. While veneers, Invisalign and bridges can correct more substantial cosmetic concerns, dental bonding is perfect for teeth that are:
Chipped
Worn
Pitted
Stained
Gapped
Misshapen
What You Can Expect During the Procedure
Dental bonding can typically be performed in under an hour. It is a painless procedure that does not usually require an anesthetic injection or drilling. Dr. Seese will simply apply the composite resin in layers to the affected tooth. A special curing light is used to harden each layer as Dr. Seese sculpts it to an ideal shape, size and form. Bonding uses a material that can be custom matched in color, which means it will provide a seamless blend within your existing smile. Composite resin is not only durable but you can expect the new shade to last much longer than professional teeth whitening. As a final step, the bonded tooth will be polished for extra protection and smoothness.
Ready to learn if dental bonding can enhance your smile? Call Smiles by Seese today to learn more about our budget-friendly options in cosmetic dentistry.
Posted on behalf of Smiles By Seese
610 Jetton St. Suite 250
Davidson, NC 28036
Phone: (704) 895-5095
Email: info@smilesbyseese.com
Monday (once/month): 8AM – 5PM
Tuesday - Thursday: 8AM – 5PM
Friday: 8AM – 3PM