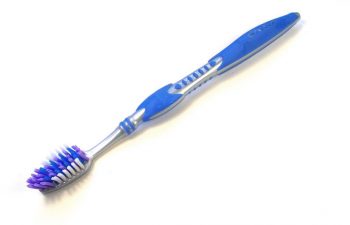 Bad breath is a common complaint among many people, and it affects everyone at different points in life. However, there are some people who struggle with bad breath constantly, and who find it debilitating to their social and professional lives. If you are troubled by constant bad breath, your dentist is your best advocate for finding a successful solution in dealing with it.
Changes in your habits are often all that are needed to improve the scent of your breath. Tobacco use can contribute greatly to bad breath, and if you use any amount or type of tobacco, now is the time to quit. Tobacco products have their own strong, foul smells, and these smells linger in the mouth long after they are discarded. Not only does tobacco leave behind a foul smell, but it does a great deal of damage to the mouth and health of the entire body. The strong smell combined with the damage that it does only intensifies any problem with bad breath. Other habits that contribute to bad breath are the foods and beverages that you choose to consume on a regular basis. Regular cups of coffee, wine and alcohol intake, odorous foods such as garlic, onions, and certain cheeses – all of these are notorious for causing unpleasant breath. Limiting consumption of these foods and beverages is the only surefire way to ensure that they do not cause bad breath; however, that is not always the most desirable choice. If you do not wish to give up consumption of these, then it is advisable to keep a toothbrush, tooth paste, and mouthwash with you. By brushing and rinsing after eating and drinking, you can keep foul breath at bay.
There are other factors that can contribute to bad breath including dehydration, poor oral hygiene, and dirty oral appliances. A dry mouth lacks the sufficient amount of saliva necessary to help rinse away bacteria-laden plaque from the teeth and gums. If plaque is allowed to grow on the teeth, it can contribute to decay, disease, and tooth loss. This is also why oral hygiene remains extremely important. Brushing and flossing daily remove plaque buildup from the mouth that occurs each day. This same plaque buildup also occurs on oral appliances. Dentures, retainers, and aligners must be cleaned any time they are taken out of the mouth so that you are not putting dirty appliances back into the mouth. By taking control of factors that affect your breath, you are promoting more pleasant breath.
If bad breath is a constant issue that you deal with, contact Smiles by Seese to schedule an appointment. We will work to find the source of your bad breath.
Posted on behalf of Smiles By Seese
610 Jetton St. Suite 250
Davidson, NC 28036
Phone: (704) 895-5095
Email: info@smilesbyseese.com
Monday (once/month): 8AM – 5PM
Tuesday - Thursday: 8AM – 5PM
Friday: 8AM – 3PM